About The Filling Station
Since 1979, The Filling Station has been providing quality reproduction Chevrolet & GMC parts to restorers and street rodders alike. Our original catalog was three type written pages, double sided and stapled together. Today's catalog has over 23,000 items and nearly 400 pages of the latest available parts to put your Classic Chevrolet car and Chevy or GMC truck back on the road or get it ready to show. We love to see the pictures of your "finished product", so send us a picture of your car or truck. Who knows we might just use it on our next catalog cover!
Directions
If you find yourself driving near Lebanon, Oregon in your classic Chevrolet please stop in to see us! From Interstate-5 take Exit 228 (Highway 34) and go east. We are just 8 miles off of Interstate-5, between Salem & Eugene, just east of Albany and Corvallis.
Address

The Filling Station
990 S. 2nd St.
Lebanon, Oregon 97355

Business Hours

Monday - Friday: 8AM - 5PM Pacific Time
Saturday, Sunday & Holidays: CLOSED

View Larger Map
Quality & Service - There is no substitute!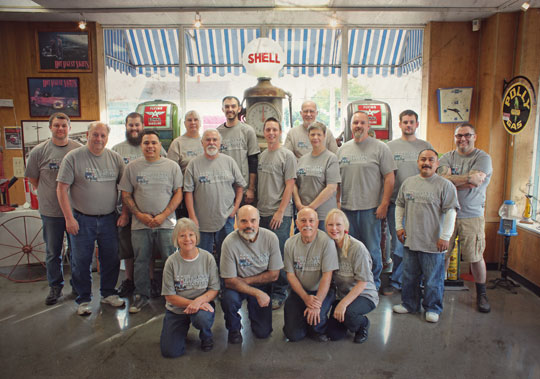 Thanks for looking to us for your restoration needs. Janessa, Tami, Dave, Tyler, Forrest, Tom, Jerry A., Luis (yo habla Espanol), Sheryl, Dan (yo habla Espanol), Dixie, Jerry K., Steve & Elyse are here to help you find the parts you need and get them to you quickly. We look forward to serving you!

Yours truly,

Stephen & Jerry Kassis

[Include: '/sidebar-orderinfo.lasso']