Grille Surround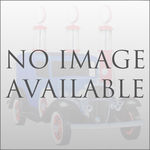 CHEVROLET 1947-53 GMC TRUCK GRILLE SURROUND - PAINTED
TOP AND SIDE BARS AROUND GRILLE.
For 1947 1948 1949 1950 1951 1952 1953 Chevrolet Trucks
---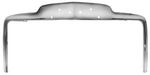 CHEVROLET 1947-53 GMC TRUCK GRILLE SURROUND - CHROME
This is the 1947-53 GMC pickup chrome grille surround. Top and both vertical sides around grille. Does not include the GMC emblem. This part is considered oversize by United Parcel Service and is subject to an additional delivery fee.
For 1947 1948 1949 1950 1951 1952 1953 Chevrolet Trucks