Adapter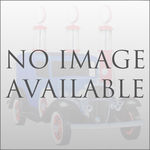 CHEVROLET 1958-64 PASS P/S CENTER LINK ADAPTER
THIS ADAPTER SCREWS ONTO THE END OF THE DRAG LINK IN PLACE OF THE FACTORY POWER STEERING CONTROL VALVE. ALLOWS FOR SIMPLE CONVERSION FROM FACTORY POWER STEERING TO 605 POWER STEERING. WORKS WITH THE FACTORY PITMAN ARM.
For 1958 1959 1960 1961 1962 1963 1964 Chevrolet Cars
Assembly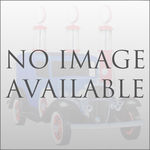 CHEVROLET 1955-57 REBUILT CENTER LINK ASSEMBLY
This is a rebuilt exchange unit.If no rebuildable core is exchanged, there is an additional $125.00 core charge.
For 1955 1956 1957 Chevrolet Cars
Repair Kit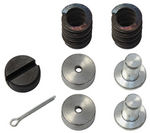 CHEVROLET 1955-57 PASS CENTER LINK REPAIR KIT
Includes: pins - bushings - shims - retainer - seals and dust caps.
For 1955 1956 1957 Chevrolet Cars