Window Channels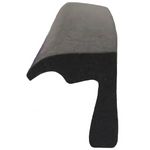 CHEVROLET 1930-40 SIDE WINDOW WEATHERSTRIP
1930-40 Weather-strip, side window, lower edge, retained in metal flap on side of carrier channel. Seals out water when window is cranked up. Some models.
For 1930 1931 1932 1933 1934 1935 1936 1937 1938 1939 1940 Chevrolet Cars
Windshield Seals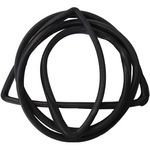 CHEVROLET 1962 IMPALA 2DR H/T WINDSHIELD SEAL
1962 Impala 2-door hardtop only Ready to install vulcanized windshield glass channels that are manufactured for Chevrolet automobiles by Steele Rubber Products Inc. These channels are of the highest quality authenticity and made in the USA. Division bars are molded into place when required in most cases. Note: when we refer to reveal molding we mean the stainless trim usually inserted in the windshield rubber that goes around the windshield.
For 1962 Chevrolet Cars
Windshield Post Weatherstrip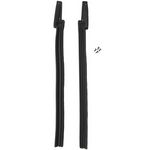 CHEVROLET 1963-64 HINGE PILLAR SEAL-CONV'T
1963-64 Full-size convertibles only. Door opening on upper hinge windshield pillar. Left and right. Replaces #4872334 &4872335
For 1963 1964 Chevrolet Cars
Trunk Weatherstrip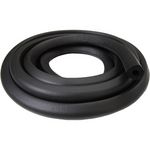 CHEVROLET 1935-1936 SEDAN DECKLID SEAL
1935-36 Weatherstrip, decklid sponge rubber. 3/4" x 3/4" x 14' (feet) long. For gutter of lid as per sketch. All sedans. Note: Models prior to 1935 did not use deck lid weather-strip (except 1933 trunk sedans). These cars were designed to have water run down a channel and out of the car without weather-stripping.
For 1935 1936 Chevrolet Cars
---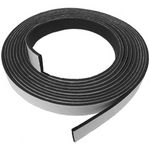 CHEVROLET 1935-36 SEDAN DECKLID SEAL
1933-36 Weatherstrip, decklid. Sponge rubber. 5/8" x 1/8" x 14' (fourteen feet). For gutter in body. 1933: Trunk sedans 1935-36: All sedans
For 1933 1934 1935 1936 Chevrolet Cars