Rust Removers & Preventatives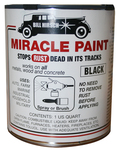 CHEVROLET "MIRACLE" RUST KILLER BLACK PAINT
This is a quart of Hirsch Miracle Rust Killer Paint. Stops rust in it's tracks! Use on metal, wood or concrete. Note: This item cannot be shipped via air freight. No shipping outside the Continental USA. Ground freight service in USA only.
For All Chevrolet Cars and Trucks
---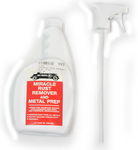 CHEVROLET "MIRACLE" RUST REMOVER-20 OZ. SPRAY
*NOTE: LIQUIDS AND FLAMMABLES CAN NOT BE SHIPPED VIA AIR. NO OVERSEAS SHIPMENTS ON THIS ITEM, GROUND FREIGHT FOR CONTINENTAL U.S. ORDERS ONLY.
For All Chevrolet Cars and Trucks